Our people make us exceptional: our reputation as a high quality grower starts with hiring great team members.
view our current job openings

grow with natural beauty
Today's Natural Beauty continues to be cultivated by the hard work and dedication of our team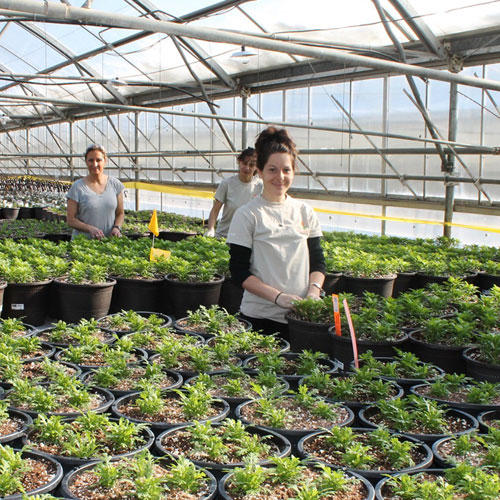 Greenhouse
Natural Beauty has many full time and seasonal employees who work to take care of our plants in the green house until they are ready to send to our customers.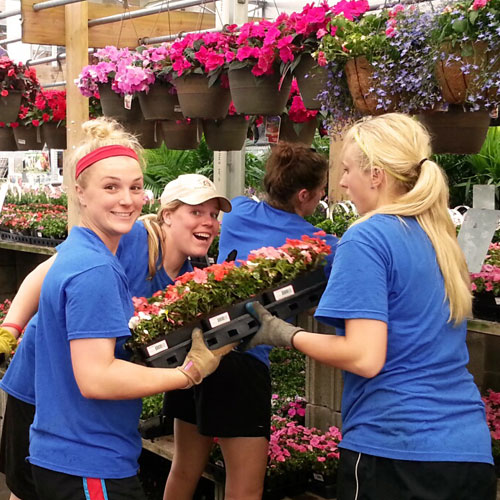 Merchandising
Once our plants reach our customers our high energy merchandising team makes sure they are organized and presented well for the consumer to buy.
Office
From planning through final order execution, our dedicated office team keeps it all running smoothly, making it possible for us to get millions of plants into the hands of our customers each year.
Logistics Manager
Denmark, WI Greenhouse
Natural Beauty Growers is one of the top wholesale greenhouse growers in the nation. Our beautiful products include a variety of annuals and perennials that we provide to retail stores, and young plants that we market to other greenhouse organizations. We have over 58 acres of greenhouse space in three Midwestern states.
POSITION SUMMARY
Responsible for managing effective transportation for all inbound and outbound raw materials and finished goods for Natural Beauty. This position will also develop policies, procedures and systems to ensure cost effective shipments and efficient logistical processes while maintaining a high level of internal and external customer service.
ESSENTIAL DUTIES AND RESPONSIBILITIES include the following. Other duties may be assigned.
-Manages the logistic and transportation aspects of operations for all Natural Beauty's locations.
-Develops methods and procedures for safe, efficient, cost effective and timely delivery of product to ensure a high level of customer
service and satisfaction. Evaluates existing procedures and standards. Initiates changes designed to improve control and efficiency of
logistical areas.
-Establishes and maintains positive working relationships with all modes of transportation, agents, contract carriers, small parcel
carriers and brokers to obtain an acceptable level of pricing and service from these vendors. Maintain related contract and rate files.
-Determines most efficient and economical routing and mode of transportation. Builds multi-stop loads in respect to order of delivery,
efficiency and cube.
-Coordinates activities of traffic staff engaged in routing and scheduling shipments. Works closely with Facility Managers on interviews,
annual reviews and any disciplinary actions.
-Conducts an ongoing analysis of alternative beneficial methods of transportation, both in-bound and custom delivery.
-Negotiates contracts and provides specs for new transportation equipment, both leased and purchased.
-Works closely with purchasing, properly prioritizing scheduling of in-bound goods and return credit of damaged or unwanted goods.
-Ensures compliance with DOT regulations along with all state and local regulations and company policy.
-Prepares and tracks the department budget.
-Responsible for accident reporting, insurance coverage requirements and policy updates.
-Oversees freight audit process in addition to all associated claims. Allocates freight charges to appropriate departments.
-Coordinates the transfer of goods between warehouses and among customer locations.
-Oversees that all necessary internal and driver paperwork, transfers documents etc. are accurately created.
-Maintains a positive, professional attitude towards work and co-workers. Sets the standard for quality, efficiency and productivity.
-Able to perform all Traffic Manager and Specialist duties in their absence.
QUALIFICATIONS
A minimum of five years of logistics or traffic experience, to include supervisory responsibilities. An associate or bachelor's degree in a related field a plus. Must have experience with carrier management and rate negotiation. Excellent knowledge of Microsoft Office applications and routing software. Strong analytical, verbal and written communication skills. Proven leadership ability.
Customer Service Representative-Young Plant Focus
Denmark, WI Greenhouse
JOB RESPONSIBILITIES:
-Daily communication with customers via either phone, e-mail or fax.
-Coordinate and communicate with customers, sales, broker's reps, and shipping on all orders and issues pertaining to those
orders. Act as a central resource for customer and order status information for the customer and internal departments.
-Ability to analyze reports and drill down information as needed.
-Ability to think quickly and make sound, practical business decisions.
-Communicate customer or order problems and aid in the solution of problems to customer satisfaction.
-Available for overtime & weekends during peak season.
-Available for occasional overnight travel.
-Cooperate and work with all areas of the company to assure a quality product is delivered to our customers as required.
-Cross trained and will assist Finished Plant Customer Service during their busy season along with any other areas such as
processing picking/shipping paperwork or any other departments needing support with projects, etc.
-Perform general offices tasks as needed by the department.
QUALIFICATIONS:
Must be proficient with MS Office suite, (especially Excel). Plant Partner experience a plus. Should have professional written and verbal communications skills, and ability to provide outstanding internal and external customer service. Weekend and evening hours required as needed. Some overnight travel necessary for customer visits, trade shows, etc. Growing or plant knowledge a plus.
Live Goods Inventory Specialist
Sioux Falls, SD Greenhouse
SUMMARY
Monitors crops produced to ensure the highest possible quality product is shipped on a timely basis, resulting in satisfied customers. Maintains an accurate live goods inventory.
ESSENTIAL DUTIES AND RESPONSIBILITIES
Maintains accurate live goods inventory and adjustments by use of in-house software program.
Works with Growing to set product availability. Must ensure that product meets Natural Beauty's specifications when shipped to customers.
Manages end of year live goods inventory process, including counting, data entry, verification, all while meeting deadlines. May participate in audits.
Must understand and execute cycle counting process.
Communicates between many levels of the organization to share information and solve problems.
Performs other duties and responsibilities as requested by manager.
QUALIFICATIONS:
Should possess knowledge of standard inventory practices including cycle counts. Must have ability to problem solve and communicate effectively with all levels of the organization. Good computer, math and data entry skills required. Knowledge of standard horticultural practices is a plus. Position Hours are flexible and may include weekend and evening hours as needed.
EDUCATION and EXPERIENCE
– High school diploma required, post high school education a plus
– To perform this job successfully an individual should have between one and three years of growing experience and/or inventory related experience. Some knowledge of sales is helpful but not required.
Greenhouse Team Leader
Sioux Falls, SD Greenhouse
JOB DESCRIPTION SUMMARY
Oversee and instruct daily activities of assigned team members.
Responsible for team meeting or exceeding productivity standards by working closely with team members to accomplish assigned work on schedule to expected volume levels, and ensure a quality product.
Document daily activities providing accurate record keeping.
Maintain a positive, professional attitude towards work and co-workers. Demonstrates the ability to motivate team members.
Be familiar with company product including containers, container sizes and designs.
Provide appropriate training to new team members.
Make frequent suggestions for improving efficiency and reducing costs.
Ensure a clean and orderly greenhouse at all times.
Performs other duties and responsibilities as requested by manager.
QUALIFICATIONS SUMMARY
Understanding of greenhouse layout and equipment used for moving, spacing and picking of product. Ensures proper allocation of space needed for individual crops according to production schedules, environmental needs and shipping schedules.
PHYSICAL DEMANDS and WORK ENVIRONMENT
Ability to work in temperature extremes and high humidity in a wholesale greenhouse environment.
Ability to repeatedly bend and lift. Extensive physical activity. Requires strenuous physical work; heavy lifting, pushing, or pulling required of objects over 50 pounds.
Expect some evening and weekend hours during peak seasons.
Maintenance Technician
Sioux Falls, SD Greenhouse
Natural Beauty Growers is seeking a Maintenance Technician for the Sioux Falls, SD greenhouse location.
The position:
Performs preventative maintenance on machinery and equipment such as generators, seeding equipment, soil equipment, transplant conveyors, mist tanks, watering booms, shipping equipment, air compressor, pumps, injectors and boilers on a daily, weekly, monthly and annual basis.
Inspects and tests machinery and equipment for excessive wear or defects.
Dismantles defective machines and equipment and installs new or repaired parts.
Plans installation and maintenance of pipe systems and related hydraulic and pneumatic equipment.
Plans, coordinates and participates in repairs and maintenance to the physical structure of facility, including replacing poly roof covering and greenhouse structural maintenance.
Candidates should have mechanical ability, previous maintenance experience is a plus.
Greenhouse Grower
Boyden, IA Greenhouse / Denmark, WI Greenhouse / Sioux Falls, SD Greenhouse
Natural Beauty Growers is seeking Greenhouse Growers for their Denmark, WI, Sioux Falls SD, and Boyden, IA greenhouses. Duties include watering, biological and/or chemical applications and monitoring of greenhouse crops Candidates should have experience and/or education in the general care and production of high quality crops including potted and bedding plants. We offer an opportunity for growth, and a beautiful working environment!
Requirements
Candidates should have experience and/or education in the general care and production of high quality crops including potted and bedding plants.
Horticulture certificate or degree preferred (or related degree)
Greenhouse Multi-Purpose Team Member
Boyden, IA Greenhouse / Denmark, WI Greenhouse / Sioux Falls, SD Greenhouse
Plant Lover?
Natural Beauty's greenhouse locations currently have seasonal positions available in Denmark, WI, Sioux Falls, SD, and Boyden, IA. Positions involve the handling of plants from Production through Shipping in a greenhouse setting. Natural Beauty offers an excellent work environment with hours available for both the day ($14.00/hr.) and second shift ($15.00/hr.) shifts Positions generally last until early June.
Duties and Job Functions
Work closely with Team Leaders to complete a variety of greenhouse tasks in Seeding, Production, Order Picking and Shipping
Monitor product quality and accurately fill orders
Maintain a positive, professional attitude towards work and co-workers
Expect some evening and weekend hours during the peak Spring seasons
Requirements
Ability to work on your feet for 8+ hours, walking, reaching, bending and lifting
Ability to work in temperature extremes in a greenhouse environment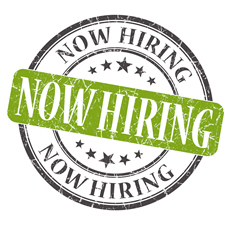 apply in person
Download Application Form
If you'd rather stop by a Natural Beauty location and drop off a paper application, print out the PDF below and bring it to the location you're interested in.