Our people make us exceptional: our reputation as a high quality grower starts with hiring great team members.
view our current job openings

grow with natural beauty
Today's Natural Beauty continues to be cultivated by the hard work and dedication of our team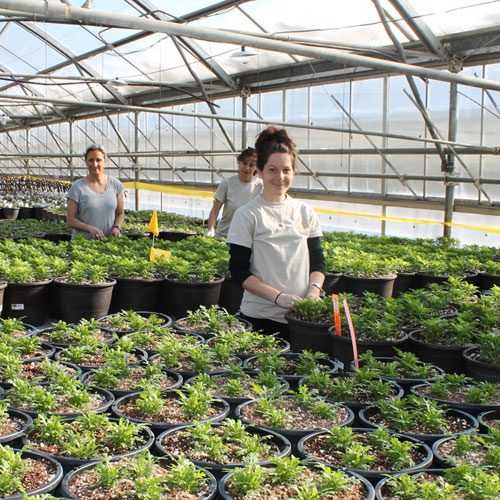 Greenhouse
Natural Beauty has many full time and seasonal employees who work to take care of our plants in the green house until they are ready to send to our customers.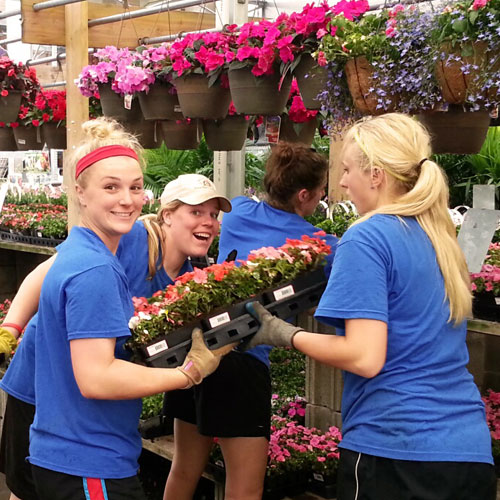 Merchandising
Once our plants reach our customers our high energy merchandising team makes sure they are organized and presented well for the consumer to buy.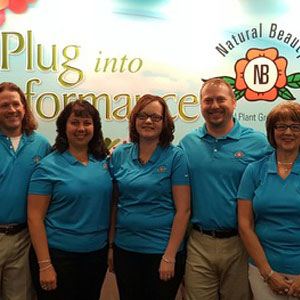 Office
From planning through final order execution, our dedicated office team keeps it all running smoothly, making it possible for us to get millions of plants into the hands of our customers each year.
current job openings
Search for jobs listed in:
all locations

Boyden, IA Greenhouse

Denmark, WI Greenhouse

Iowa Merchandising

Kansas Merchandising

Minnesota Merchandising

Missouri Merchandising

Nebraska Merchandising

North Dakota Merchandising

Richmond, IN Greenhouse

Sioux Falls, SD Greenhouse

South Dakota Merchandising

Wisconsin Merchandising
Production Scheduler
Denmark, WI Greenhouse
PRODUCTION SCHEDULER
SUMMARY
Monitor the flow of materials, components, and paperwork between departments to conform with production schedules. Confer with supervisors to eliminate difficulties and delays. Update systems and provide reports to all related areas as needed.
ESSENTIAL DUTIES AND RESPONSIBILITIES
– Knowledge of the production process and reports.
– Create daily and weekly production schedules.
– Interpret data and make recommendations about where improvements could be made.
– Initiate action to remedy situations within scope of authority.
– Prepare reports indicating statistics of on-time performance.
QUALIFICATIONS:
– Must be highly skilled in Excel including predefined functions, creating charts, pivot tables, macros, etc.
– Professional written and verbal communications skills.
– Ability to provide outstanding internal customer service.
EDUCATION and EXPERIENCE
– High school diploma required, post high school education a plus
– Two years of experience in a production environment and general knowledge of the production scheduling process.
This position is primarily in an office environment, but at times may require working outdoors and in greenhouse areas. Expect occasional evening and weekend work to be necessary at times and as part of this position, along with overtime during busy seasons.
Greenhouse Grower
Boyden, IA Greenhouse / Denmark, WI Greenhouse / Sioux Falls, SD Greenhouse
Natural Beauty Growers is seeking Greenhouse Growers for its Denmark WI, Boyden IA, and Sioux Falls, SD greenhouses. Duties include watering, biological and/or chemical applications and monitoring of greenhouse crops.  Candidates should have experience and/or education in the general care and production of high quality crops including potted and bedding plants. We offer an opportunity for growth, and a beautiful working environment!
Requirements
Candidates should have experience and/or education in the general care and production of high quality crops including potted and bedding plants.
Horticulture certificate or degree preferred (or related degree)
Greenhouse Multi-Purpose Team Member
Boyden, IA Greenhouse / Denmark, WI Greenhouse / Richmond, IN Greenhouse / Sioux Falls, SD Greenhouse
Plant Lover?
Natural Beauty's greenhouse locations currently have seasonal positions available in Denmark, WI Sioux Falls, SD, Boyden IA, and Richmond, IN.  Positions involve the handling of plants from Production through Shipping in a greenhouse setting.  Natural Beauty offers an excellent work environment with hours available for both the day ($10.00/hr) and night ($11.00/hr) shifts.  Positions generally last until early June.
Duties and Job Functions
Work closely with Team Leaders to complete a variety of greenhouse tasks in Seeding, Production, Order Picking and Shipping
Monitor product quality and accurately fill orders
Maintain a positive, professional attitude towards work and co-workers
Expect some evening and weekend hours during the peak Spring seasons
Requirements
Ability to work on your feet for 8+ hours, walking, reaching, bending and lifting
Ability to work in temperature extremes in a greenhouse environment
Garden Center Merchandiser
Iowa Merchandising / Kansas Merchandising / Minnesota Merchandising / Missouri Merchandising / Nebraska Merchandising / North Dakota Merchandising / South Dakota Merchandising / Wisconsin Merchandising
Natural Beauty is looking for seasonal part-time merchandisers for spring/summer. This position will work within a local home improvement garden center to stock, display and merchandise live goods.
This seasonal position will start in late March/April lasting approximately 8-10 weeks depending on location.
Flexible and multiple shifts (days, nights and weekends) available.
During peak season (April/May) working weekends will be required.
Job Functions
Unloading carts of live goods to stock, display and merchandise product according to planograms while maintaining a clean well organized garden center.
Assist customers while promoting Natural Beauty product.
Working outdoors in various conditions (rain, snow/cold, wind and heat) will be expected.
Requirements
Prior merchandising experience in a retail environment preferred
Plant knowledge in a personal or professional setting a plus
Dependable and punctual
Attention to detail with the ability to follow directions and complete tasks in a timely manner
Ability to work as a team and independently with limited supervision
Available to work Mother's Day weekend and Memorial Day weekend
Physically demanding & fast paced environment. Ability to stand for the duration of your shift while regularly lifting, bending, squatting, kneeling and reaching overhead
Access to reliable transportation
Basic computer knowledge a must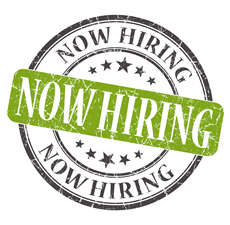 apply in person
Download Application Form
If you'd rather stop by a Natural Beauty location and drop off a paper application, print out the PDF below and bring it to the location you're interested in.